Eric J. Anderson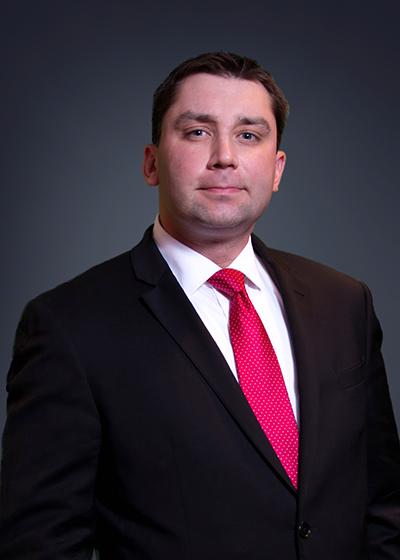 Litigation Associate
Eric Anderson has been a Litigation Associate for Komie and Associates since 2007. He brings extensive experience representing clients in civil and criminal cases throughout Illinois from intake to disposition, including causes of actions for breach of contract, fraud, probate, Secretary of State hearings, forfeiture claims, and appeal of DCFS indications. He also drafts and argues motions of civil and criminal litigation, including motions to dismiss, motions to suppress, and post-trial motions.
Eric serves as a first and second chair in jury and bench trials in the Illinois Circuit and Federal District Courts. He has frequently and successfully performed in celebrated high profile cases and firm deadline court schedules. Eric prepares Discovery Motions and Answers, takes depositions, and engages in pre-trial litigation for both plaintiff and defense cases.
Mr. Anderson communicates efficiently with clients, senior counsel, and fellow associates to prepare and litigate cases. He also develops linear and non-linear computer presentations with a consulting firm for integration into jury trials and settlement conferences, often using Sanction, PowerPoint, CaseMap, and TimeMap.
Before he received his Bachelor of Science at Florida State University, Eric was on the President's High Honor Roll and Dean's List. He was also a Butrint Foundation Extern at the London Study Center. At the Chicago-Kent College of Law, Eric was on the Dean's List, a Merit Scholarship Recipient, and a Finalist in the Charles Evans Hughes Oral Argument Competition.
Bar Admissions
United States District Court, Central District of Illinois, November 2012
Federal Trial Bar, January 2012
United States District Court, Northern District of Illinois, March 2008
Illinois Supreme Court, November 2007
Professional Activities
Member of the Illinois State Bar Association
Member of the Chicago Bar Association
Judge of Oral Argument competitions at Chicago-Kent College of Law
Technology support for bar association conferences throughout Illinois and the United States
Education
Chicago-Kent College of Law, J.D., 2007
Florida State University, B.S.