Brian E. King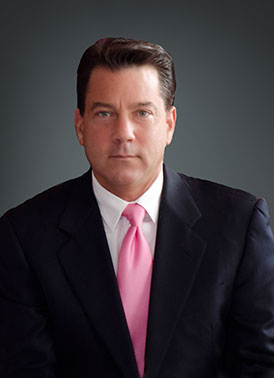 Associate
Brian E. King is an experienced and noted appellate and civil litigator in both state and federal courts. Some of his most notable accomplishments are his victories against law enforcement and governmental authorities. He prepared a successful brief in the case of United States v. $506,641 in United States Currency, in which a local small business owner was vindicated in the unlawful seizure and forfeiture of over a half a million dollars.
Mr. King successfully authored a brief in the case of United States vs. $100,120 in United States Currency, demonstrating that a seizure of money from a client's briefcase at a train station violated his constitutional right to be free from unlawful searches and seizures. The United States District Court for the Northern District of Illinois suppressed the currency as evidence and terminated the case.
Brian King won an appeal in the case of People of the State of Illinois vs. Cox. Despite the Illinois Supreme Court's striking of a penal statute as unconstitutional, local authorities charged and convicted the client with the unconstitutional statute. Mr. King successfully argued to the Appellate Court of Illinois that the conviction must be reversed, as the statute had been voided by the Illinois Supreme Court.
In addition to being a veteran of the bar, Mr. King has extensive experience in real estate, as well as a Master's degree in the Science of Accounting. These additional qualifications allow him to assist and represent the more sophisticated financial and tax needs of clients involved in complex civil litigation. Some of Mr. King's clients include a nationally-known Chicago real estate developer and a world-renowned global economist.
Bar Admissions
U. S. Court of Appeals, Seventh Circuit
U. S. District Court, Northern District of Illinois
U.S. District Court, Eastern District of Michigan